55 Wheeler Street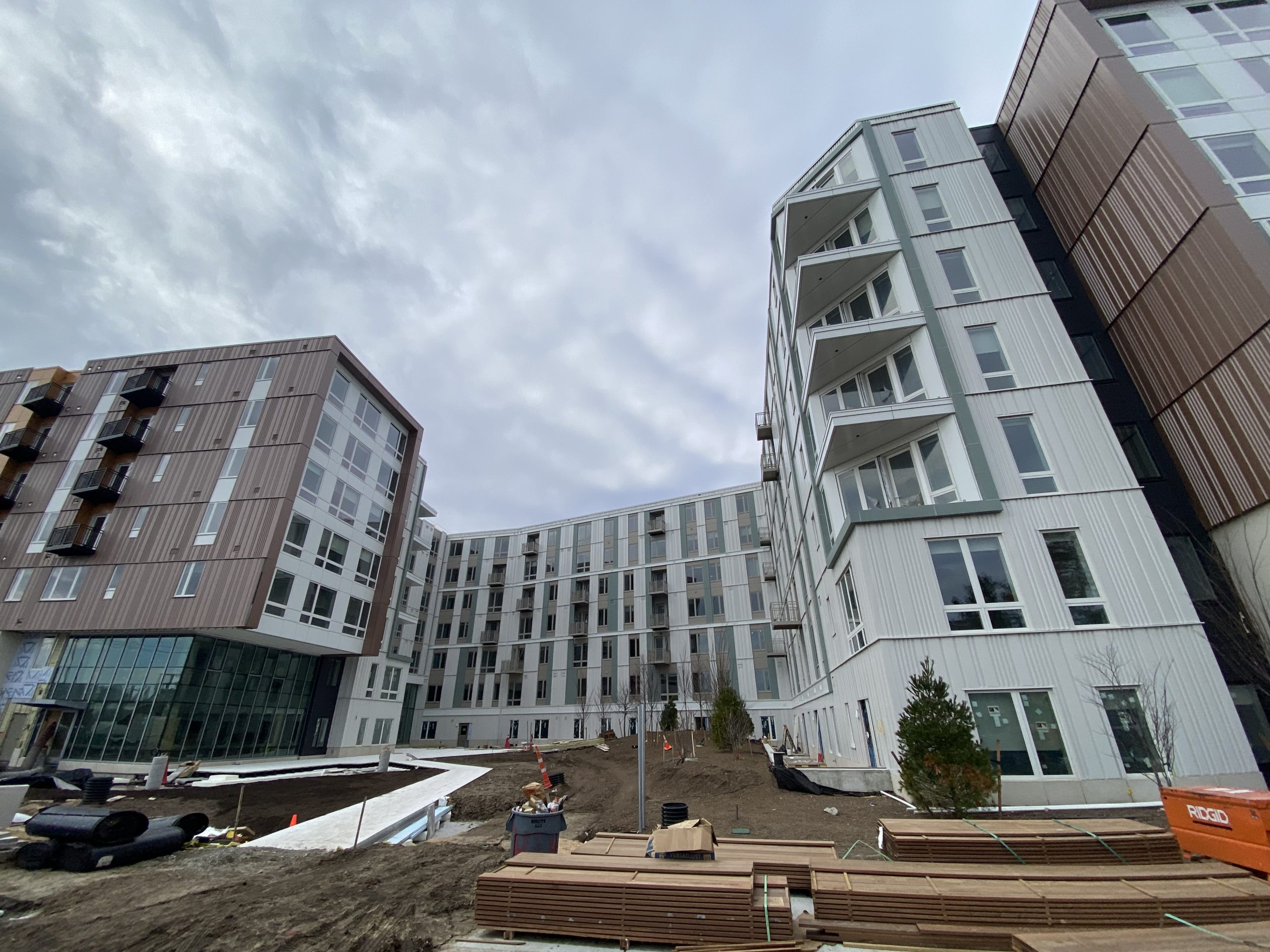 In December 2020, Dellbrook was awarded its largest construction project to date. The overall scope of the project more than doubled any previous project that they had tackled in the past. For this challenge, they turned to their most trusted steel fabrication partner, Building Envelope Systems.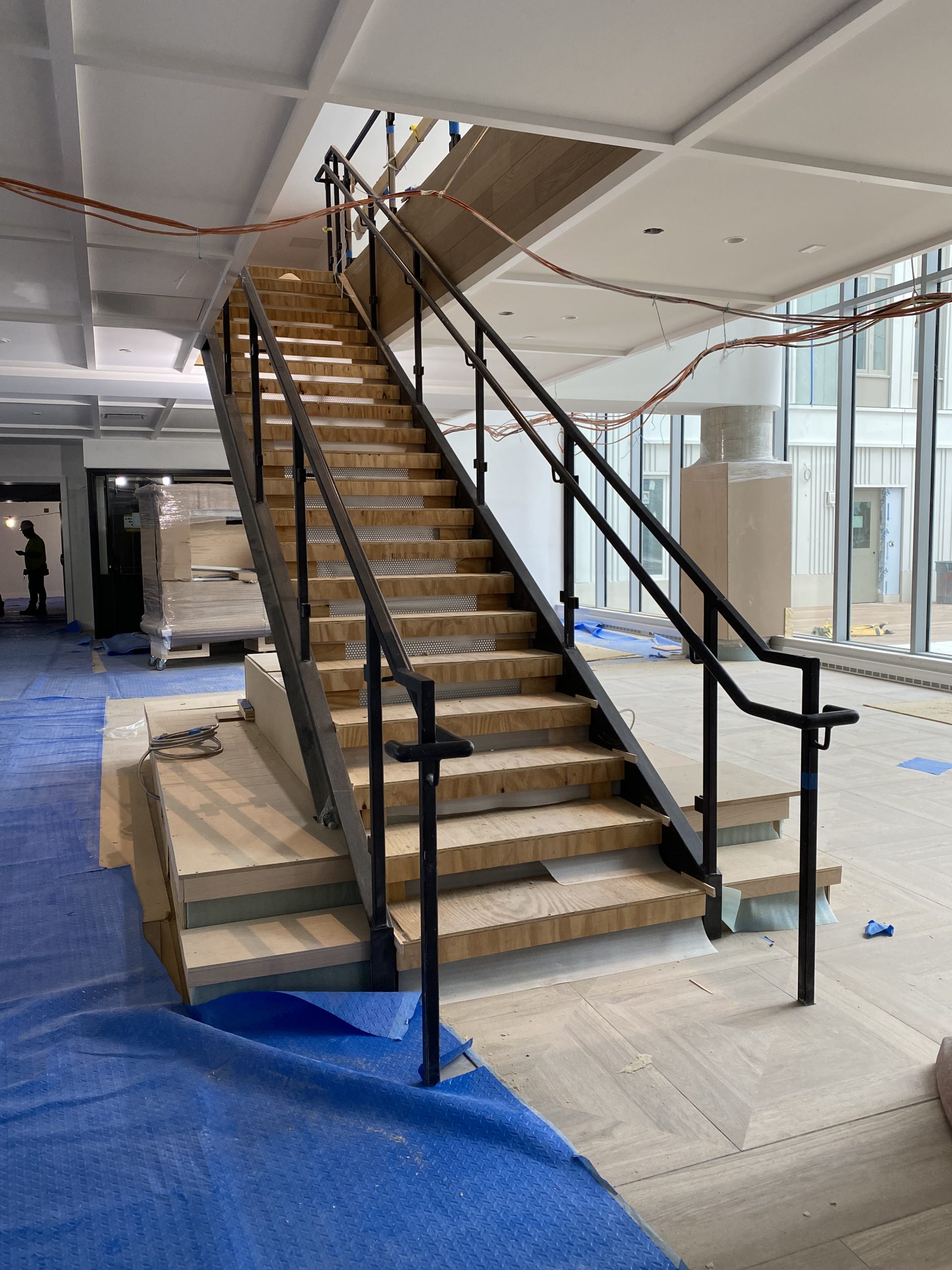 55 Wheeler (the "Project") has been an ongoing project for BES for the past three years and is an example of all types of miscellaneous metals that we fabricate and install. The Project has seven (7) multi-story metal pan stairs, nine (9) single-story stairs, an ornamental staircase, numerous canopies, trellises, are-aways, guardrails, ladders, bollards, cane railings, and aluminum balconies totaling $4.1 million in steel construction costs alone.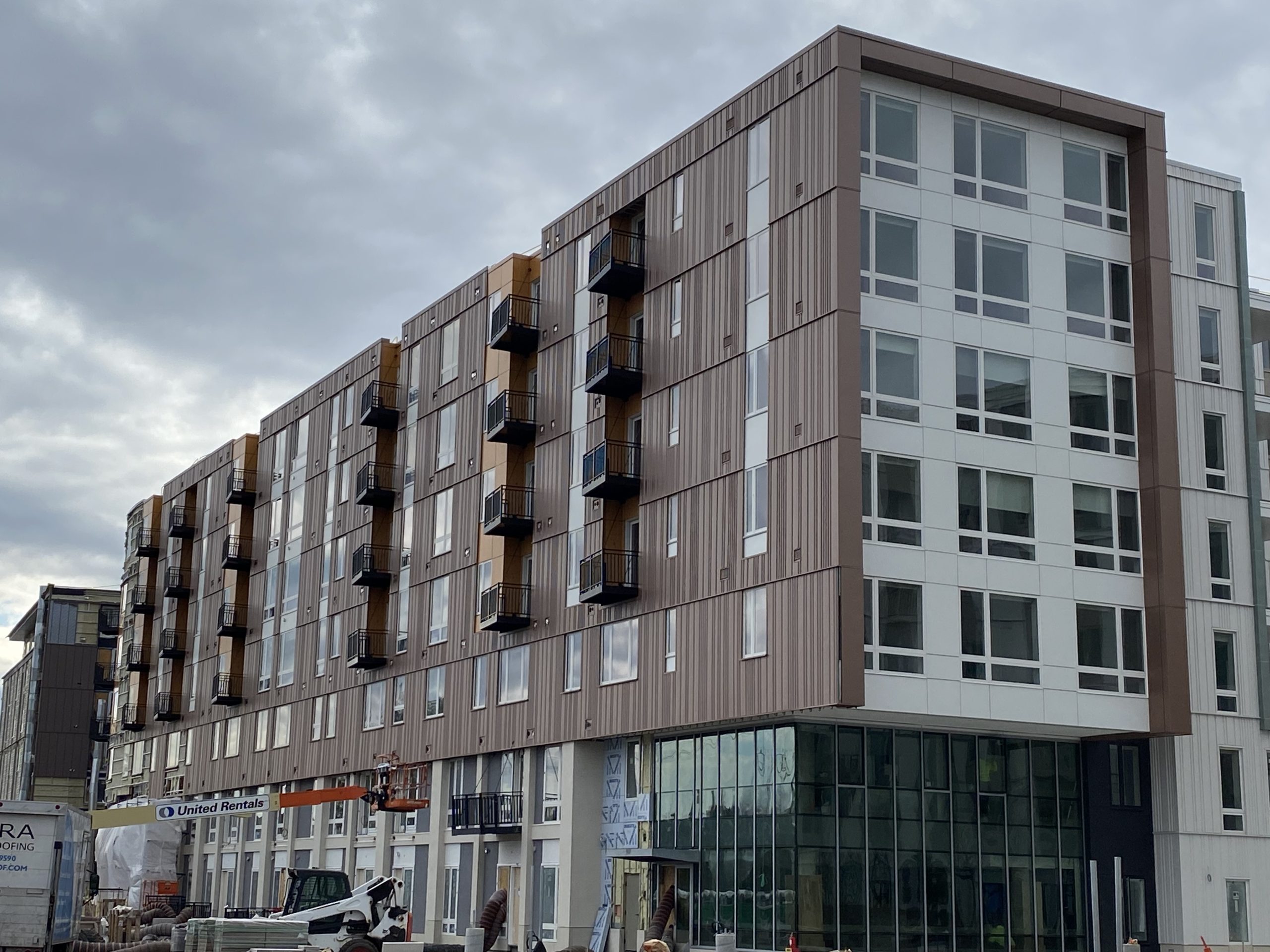 The completed Project will be 525 apartment units across three building complexes. Building Envelope Systems is responsible for installing exterior aluminum balconies in 185 of the apartment units. The labor hours for this installation have allowed us to showcase our versatility in the field. Field personnel from all three phases of our team (structural, misc metals, and metal panel) have contributed to the installation of these balconies. The longevity of the project has also helped us to fill holes within the BES erection schedule. When metal panel installation was slow during the summer of 2022, we were able to shift manpower to the Project to maintain full work weeks for all field employees.
The Project is located in Cambridge with a very tight and extremely congested job site. Daily, there is a convoy of boom lifts, scissor lifts, lulls, and delivery drivers, all competing for real estate from multiple subcontractors. To alleviate some of the congestion for our BES team, we hired a mini-crane to squeeze balconies into alleys and courtyards.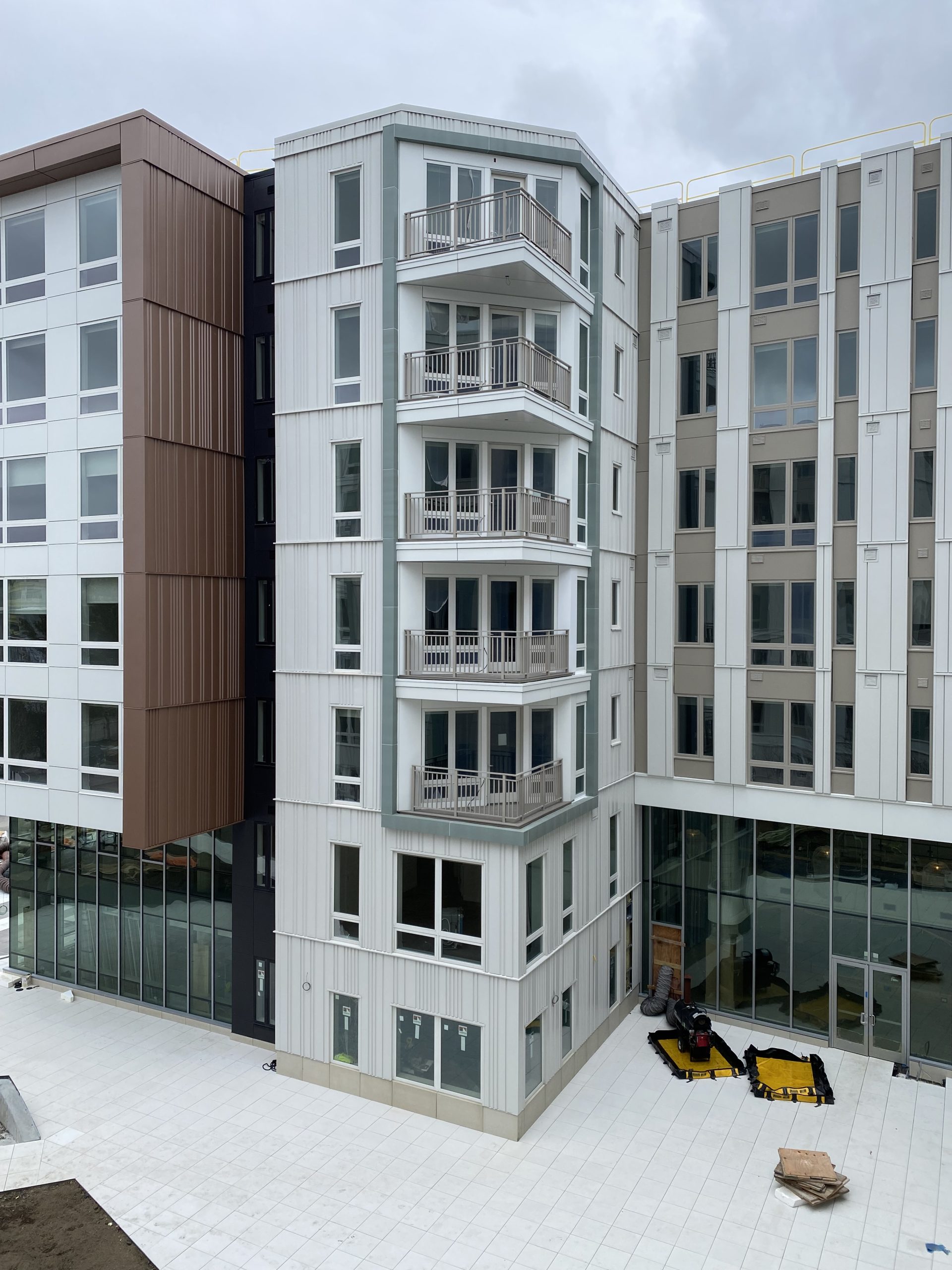 Dellbrook has been very pleased with our performance and professionalism on the job site and has continued to award BES multiple projects since the inception of 55 Wheeler. The Project is anticipated for completion in the second half of 2023, 3 years after being awarded the work!